by Jim Clayborn | RNN
If Kroger and Albertsons thought Republicans would rescue their plan to merge, Sen. Tom Cotton (R-Ark.) made it clear last Tuesday that support for the merger among Republicans is anything but certain.
What is the background?
Kroger announced in October plans to acquire Albertsons for $24.6 billion.
The plan was not exactly celebrated. Instead, it triggered immediate antitrust concerns, especially among Democrats who are suspicious of massive corporations. After all, Kroger is the nation's second-largest grocery store chain and Albertsons is the fourth-largest.
If the acquisition were approved, Kroger could potentially rival Walmart.
What happened with Cotton?
At a hearing before Senate Judiciary Subcommittee on Competition Policy, Antitrust, and Consumer Rights last Tuesday, Cotton blasted Kroger CEO Rodney McMullen for running to Republicans for support while at the same time enacting woke corporate policies.
Specifically, Cotton grilled McMullen over a religious discrimination lawsuit the federal government brought against his company for forcing two Arkansas employees to wear a uniform adorned with a rainbow heart.
The employees were eventually fired because they refused to wear a uniform with an LGBT symbol on it.
The discrimination was so egregious, that in October, Kroger was forced to settle a religious discrimination lawsuit filed by the U.S. Equal Employment Opportunity Commission on behalf of the fired employees.
Absurdly, McMullen told Cotton that he was "not aware" of the case – which had received wide national attention.
Going even further, Cotton zeroed in on Kroger's "allyship" guide, in which employees are told not to use words like "sir" and "ma'am" because they are not "inclusive."
[drawattention]
At every point, McMullen defended Kroger. That decision — to force woke policies onto employees — will not earn Kroger any sympathy from Republicans, Cotton said.
Fed up with the hopelessly woke (and frankly cowardly) CEO, Cotton unleashed a 51-second mic drop for the ages.
If you go woke…don't even think of coming to Republicans for help:
"This situation reminds me a little bit of the situation Big Tech companies have found themselves in. … They come to Washington because they fear regulation from our Democratic friends or action by the Biden administration, and they expect Republicans, who are traditionally more supportive of free enterprise, to come to their defense," Cotton said.
"I've cautioned them for years that if they silence conservatives and center-right voters … if they discriminated against them in their company, they probably shouldn't come and ask Republican senators to carry the water for them whenever our Democratic friends want to regulate them or block their mergers," he continued.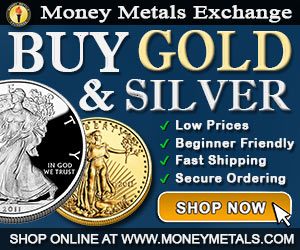 After explaining that he knows Democrats will highly scrutinize Kroger's acquisition, Cotton then dropped the mic.
"I'll say this: I'm sorry that's happening to you. Best of luck," he said.
Here is video of the full exchange:
BRUTAL.
In other words…Go Woke, Get Lost.
Americans are sick and tired of the woke virus infecting our society. Kudos to Sen. Cotton for standing up to it.