by Becca London | RNN
Hurricane Ian has entered the recovery stage. It's unfortunate, but these natural disasters can also lead to people taking advantage by looting from homes and businesses that were boarded up. Florida Gov. Ron DeSantis highly warns against doing so. Florida is a law & order state. Also, you might find yourself all swiss cheese'd up,
Before this clip started, DeSantis mentioned the boarded-up businesses that wrote 'You loot, we shoot" on the plywood. But there is also concern about the looting of people's private homes.
We want to make sure we're maintaining Law and Order. Don't even think about looting. Don't even think about taking advantage of people in this vulnerable situation. […] You can have people you know bringing boats into some of these islands and trying to ransack people's homes. I can tell you in the state of Florida, you never know what may be lurking behind somebody's home and I would not want to chance that if I were you given that we're a Second Amendment state.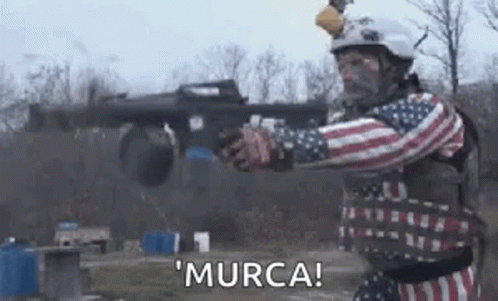 Law and order have been a focal point of the DeSantis administration. He passed common sense rioting and looting reform in 2020
to deal with what liberals called the "Summer of Love" and what people without their heads up their rectums called rioting and looting.
Florida sheriffs are also a different breed of cat. They not only support the second amendment and for citizens to exercise their second amendment rights when need be, they straight up encourage it. Don't expect Sheriff Grady Judd, the greatest sheriff in America, to feel bad if you wind up with holes in you stealing from what you thought was an evacuated home.